Request spare parts for your farm machinery
Larwoods AG Services in Kadina and Maitland have an extensive Spare Parts Department stocking genuine Case IH Parts for most models of Case IH machinery.
Stock a wide range of genuine Case IH parts & accessories for your Axial Flow Header
Stock a range of Case IH oils & lubricants
Stock a range of Ryco Hydraulic fittings & Maitland branch can manufacture hoses to suit your needs
The Spare Parts service is available 24 hours a day, 7 days a week for parts service on breakdowns.
Draper belting cut to length to suit MacDon fronts & 8210 windrowers.
Stock a range of Case IH model toys.
AFTER HOURS SPARE PARTS CONTACT
KADINA - Ph: 08 8821 1999
MAITLAND - Ph: 08 8832 2801
CASE IH Online Parts Catalogue
The online Parts Catalogue allows you to view drawings & select parts for CASE IH branded machinery including, Case, International Harvester, David Brown, Austoft from as far back as 1930. Once you have selected the parts you need, print a list & take it or fax it to Larwoods AG Services. We can discuss your needs with you & confirm suitability, availability & pricing.

CHECK OUT OUR PARTS AND ACCESSORIES IN STORE
---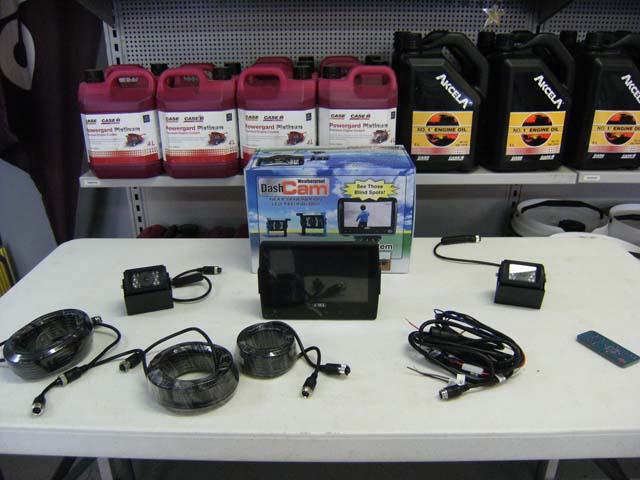 PARTS SPECIALS
---
AVOID SPILLAGE OF THAT PRECIOUS GRAIN OR EVEN INJURY, WHEN LOADING OR UNLOADING THIS HARVEST.
Whether you're clambering up and down ladders on trucks, silos, field bins, chaser bins or a combine, the risk of spillage or serious injury is the greatest when the pressure is on and it's a risk you can barely afford to have.
An in-cabin observation system can help you become more self-reliant and even safer by allowing you to monitor operations from the safety of your cab.
Contact your nearest Larwoods AG Services branch to pick yours up today.